Intelligent warehouse storage four way radio shuttle system
Product Detail
Product Tags
Four-way shuttle is an intelligent shuttle cart which can fulfill task like gods picking, delivering and placing by programming. In the warehouse storage racking system, it is an important material handing equipment for high density storage. Intelligent four-way shuttle racking system shuttle racking system, automated four way shuttle, vertical conveyor system , warehouse management system and warehouse control system.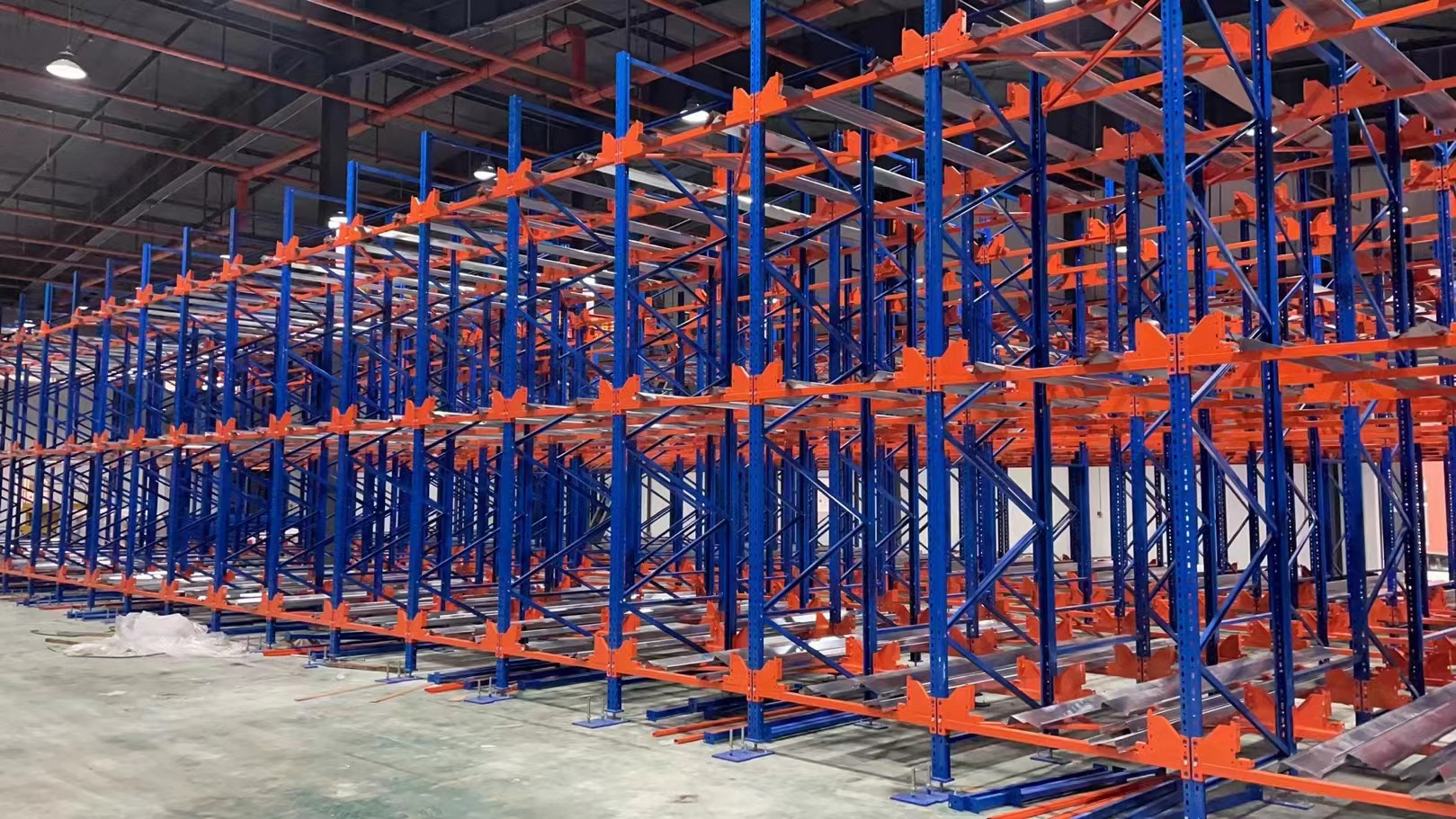 How did the four way shuttle racking work?
Four way pallet shuttle uses the servo motor to drive the machine to work and with help of planetary deceleration plus commutator to promote rapid commutation in two directions to make the shuttle travels in two directions.
Normally, when empty loading , the travelling speed is 1.0m/s~1.2m/s and full loading, the working speed is 1.4m/s~1.6m/s. On the sub aisle, 4wheels of four way shuttle works and when need to travel in main aisles, four way shuttle 8 wheels will works. With the wheels changing, it helps to improve the stability of four way shuttle cart and also reduces the complexity of the internal mechanical system.
When the four-way shuttle is moving, the wheels are long-term friction, the wear-resistant wheels are required, and the polyurethane wheels are selected after performance testing, which are durable, reduce the noise, and ensure the stability of operation.
Through the encoder, RFID, photoelectric sensor and other digital technologies, four way shuttle system is able to accurately locate each input, output station, configure intelligent scheduling system, automatic reciprocating shuttle handling after receiving materials.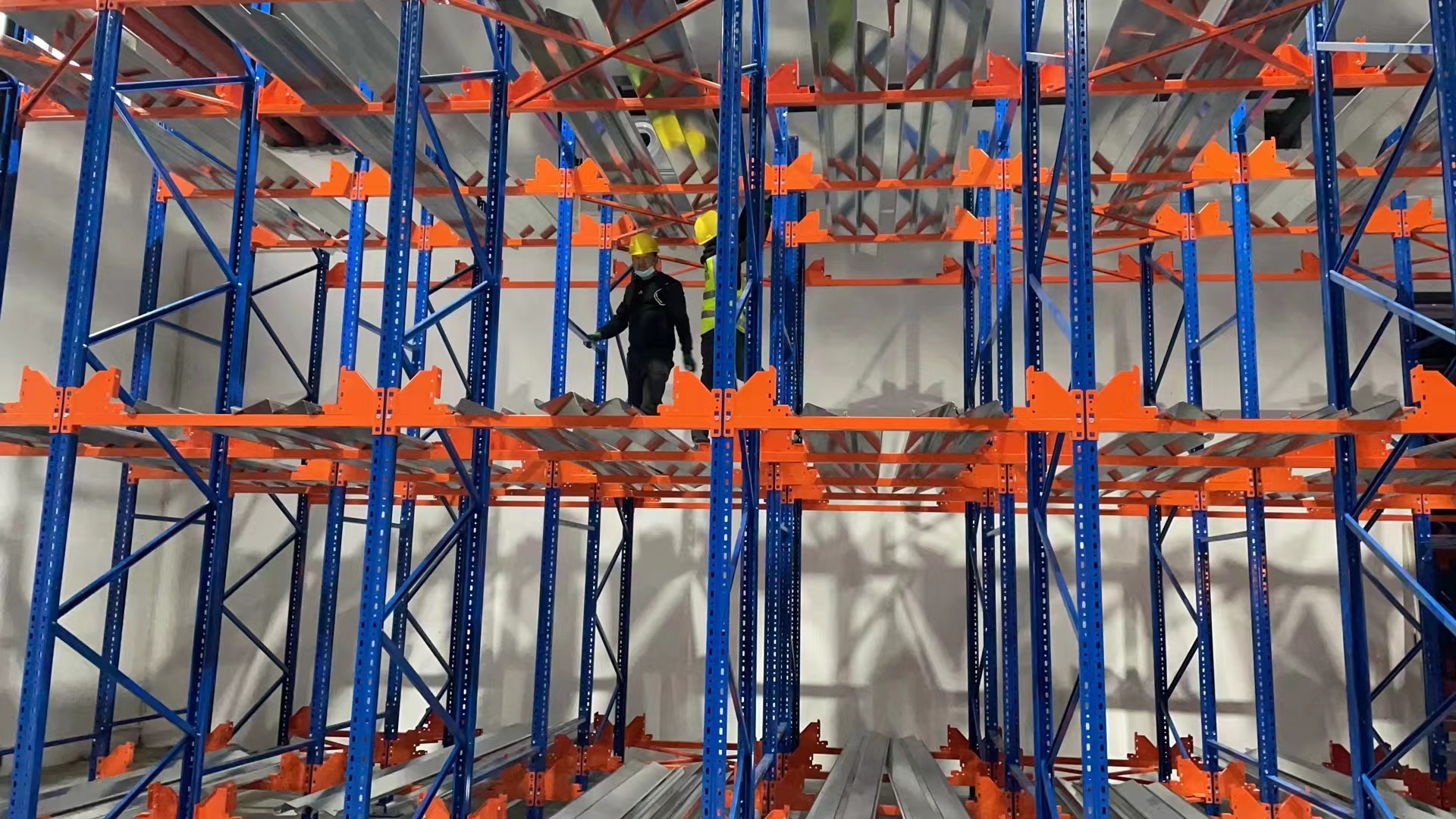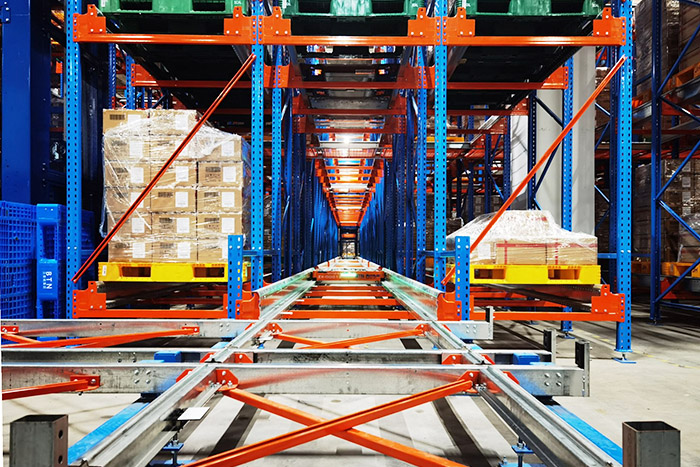 Four way shuttle advantages
● Automatic four way shuttle racking system can realize fully automatic, intelligent and no need workers to operate.
● Four way shuttle racking no need human operation in the warehouse, so it can be fast operation and high degree of intelligence, and shuttle racking is suitable for many type of warehouses.
● Compared with the traditional warehouse racking system, four way shuttle system can increase the storage capacity 30%-70%.
● Four way shuttle racking system can work with other automatic conveyor system.
● Strong expansivity, if clients need more pallet positions, what we do is to add the four way pallet shuttles and also can add the racking.
● No limit with FIFO or FILO styles. if 2way shuttle racking, normally have one working model only. FIFO or FILO. But four way shuttle racking system can own the both types.
---
---
Write your message here and send it to us